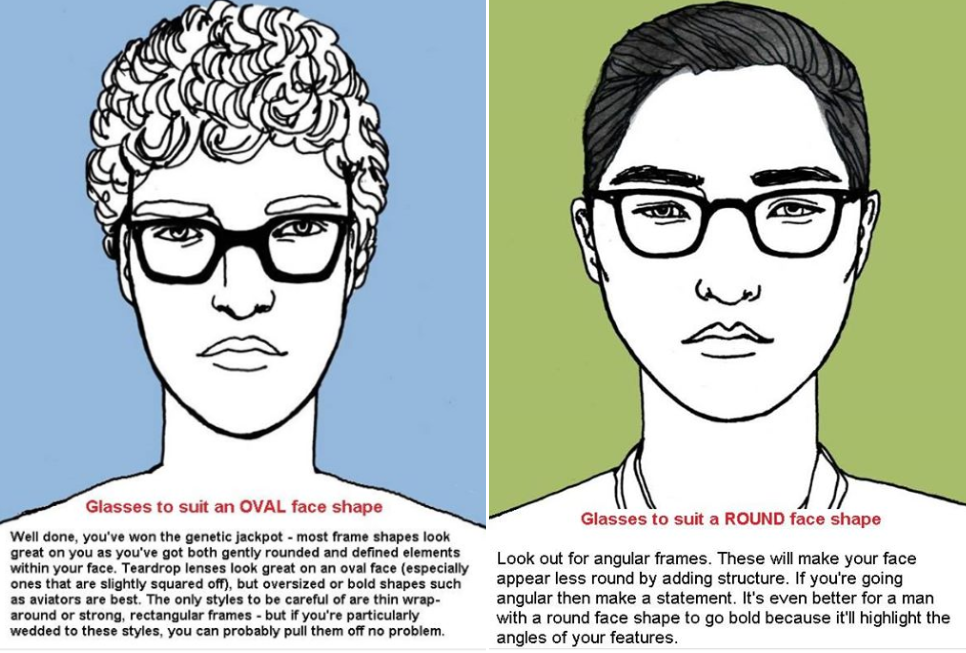 Face shape is often cited as the first consideration when buying eyewear. It is important but it shouldn't be the sole deciding factor.
The man behind New Orleans eyewear says "You're putting something on your face that literally changes the way people see you—if you have a round or oval face and you put a cat eye on, it's going to extend it up and make it feel more like a triangle, more elegant," he explains. "Oval is the most universal face shape; you can wear anything from oversize to small. But other face shapes—like heart-shaped, square, rectangle or diamond—are more difficult to pull all styles off."
Think about what you want your eyewear to do for your face. You may want to elongate, or bring attention to a specific area, and so forth. Use the silhouette to achieve that goal. Shopping for eyewear according to face shape is "not something that you can't break, but it's something that can really help you feel like you look great in a frame," Barrett notes.
Excerpts taken from Glamour Magazine